Disclaimer
Hi, just letting you know that all products recommended here have been used by me, or are properly researched to ensure they are the best you are getting without bias.
I am also an affiliate for certain Amazon products and this means that some links here are affiliate links. If you purchase an item through any of them, I MAY earn a commission at no extra cost on you.
If you are not a huge makeup fan and have made up your mind to go makeup shopping but ended up not knowing what to throw into the cart, I clearly understand that feeling. There are hundreds of different beauty products out there, but if you're not a massive makeup addict then you really don't need every single product in the makeup store but just the basic makeup items. The good thing with makeup is that there are no rules to it! Plus, one product could be used in multiple ways so you can go with just a few products in your makeup kit and still be just fine. 
You may be surprised at the various makeup products you'll find and going through them all can be overwhelming; especially if the shop attendant is not helpful, you can end up walking around the store looking lost. Some attendants may only try to make you buy their wares and so will be shoving various products into your hands which you probably do not know the use or even how to apply it! For a beginner or simply an amateur, it's wiser to start with the basic makeup items.

Top Makeup Items Girls Should Have In Their Makeup Box
You might want to help yourself to what you feel are the necessary/basic makeup items a girl should have. To make the whole thing easier for you, I have picked them out for you and so here are those basic makeup items you should have in your box that are actually easy to use and doesn't need any expert skill for you to get a hang of the application: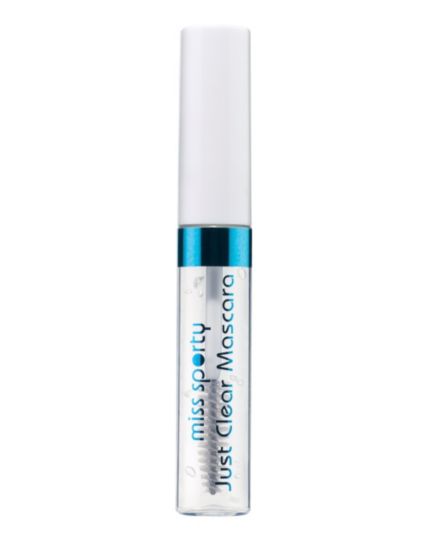 When you think of clear mascara the first thing that comes to mind is probably "teenager product" but don't underestimate it. 
Clear mascara
 is great for adding natural definition and lift to the lashes and can also be used to tame the lashes. Because it is a transparent product, it won't be noticed much. It makes your lashes look thicker and even longer without people noticing the presence of a mascara.
These come in various shades. Lip colouring is a perfect product for brightening up the face and finishing off a look. You can go for any colour you like or that matches your skin tone!
Lipsticks
 are obviously applied on your lips but they can also work great as cream blushes! Just rub a small amount in between your fingertips and blend over the cheeks. It's perfect!
Although many people are confused and wary of highlighters, it's cool you have it in your makeup kit. It is one of the most multi-tasking products which can be used to
highlight
(just dab on the highest points of the face, like the cheekbones) or mixed with your moisturiser (or primer and foundation if you have them) to help create a radiant glow to the skin. It also looks pretty when used on the eyelids and patted over the top of lipsticks.
This is a must-have (especially for those without eyebrow fillers). Though some prefer other colours, brown is way cooler. Brown eyeliner (or a brow pencil) is often classed as a rather boring product, but it is also an essential one. You can use it to shape and define your eyebrows, or as an eyeliner or as an eyeshadow by smudging it over the eyelids. It fills up you scanty eyebrows to give it a fuller and more defined look. Just be sure to do it properly so it doesn't look too fake.
Lashes coated with mascara instantly make your face look more awake and lively and it's kind of remarkable how much it can change your look. Simply, wiggle two to three coats through your lashes for volume and definition or simply brush through them with the wand to create a small amount of darkness to the lashes. It gives your eyes a dark and bold look which is a good style switch. Depending on the mascara, you can also use a small amount of it on an angled brush for a quick and easy liquid eyeliner.
It can be white, brown, pink, purple, orange or any colour at all. You can get a loose or firm powder depending on your choice. 
A powder
 is a must-have because you can make use of it alone if you don't have a foundation. Plus, it can give you a perfect finished look after applying other products!
This will come in handy during dry or very cold seasons when you may have your lips drying out often. It can also be a good alternative to lipstick on days you want to go simple. You can pick one with colour or nude or just wet. They usually have good flavours so you are sure it's not all boring. If you want to make your very own lip balm at home, check out this post on the 
Simplest Way To Make Your Own Natural Lip Balm At Home
That extra pop of colour would brighten your face on good days and give you a bolder look especially when applied well. This comes in various colours from nude to dark and very bright colours. The type you will settle for will depend on your makeup style. You can switch it up a bit by adding glitter or shimmery colours to your kit.
Putting this on does not mean you will look fake or like a baby doll. Detachable lashes are those lashes you can remove once you are home. If you want to get that natural look, buy the striped ones. They are not noticeable unless someone comes close. They come with gums, little brush and little clips (or whatever they call it). It comes in various lengths and can be used for a long time if you know how to clean them. It's mostly very useful for people with short and scanty lashes.
To make things a lot easier and lighter for you, pick a makeup set and you will find a good number of the above items in it. Makeup sets come with a pallet containing powder, lipstick, eyeshadow, blush, concealer, eyeliner and even mascara.  Depending on the brand, you can get different things inside the set. Be sure to know what's inside to help you decide what extra item you need to buy.
Some of these items girls have in their makeup kit can serve more than one purpose, some serve only one and when you have them, you would be amazed at what you can do with them. This list is not all the makeup items but basically the top makeup items to have in your box that are necessary for your day to day makeup without going overboard. With time you can add more when you get a hang of the whole thing.
I also want to hear your thoughts. What do you think should be added or removed from the list?
#StayPretty
#StayPrettyGang
Love the article you just read?