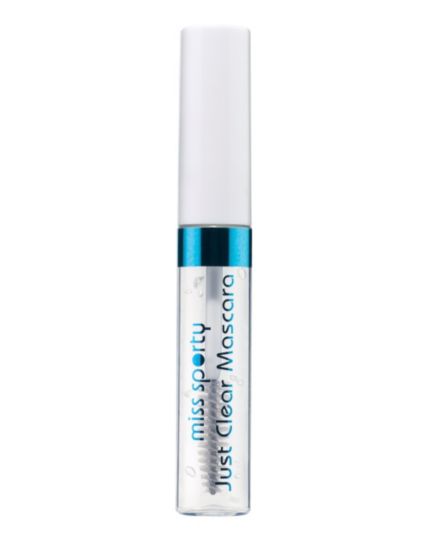 When you think of clear mascara the first thing that comes to mind is probably "teenager product" but don't underestimate it. 
Clear mascara
 is great for adding natural definition and lift to the lashes and can also be used to tame the lashes. Because it is a transparent product, it won't be noticed much. It makes your lashes look thicker and even longer without people noticing the presence of a mascara.
These come in various shades. Lip colouring is a perfect product for brightening up the face and finishing off a look. You can go for any colour you like or that matches your skin tone!
Lipsticks
 are obviously applied on your lips but they can also work great as cream blushes! Just rub a small amount in between your fingertips and blend over the cheeks. It's perfect!
Although many people are confused and wary of highlighters, it's cool you have it in your makeup kit. It is one of the most multi-tasking products which can be used to
highlight
(just dab on the highest points of the face, like the cheekbones) or mixed with your moisturiser (or primer and foundation if you have them) to help create a radiant glow to the skin. It also looks pretty when used on the eyelids and patted over the top of lipsticks.
This is a must have (especially for those without eyebrow fillers). Though some prefer other colours, brown is way cooler. Brown eyeliner (or a brow pencil) is often classed as a rather boring product, but it is also an essential one. You can use it to shape and define your eyebrows, or as an eyeliner or as an eyeshadow by smudging it over the eyelids. It fills up you scanty eyebrows to give it a fuller and more defined look. Just be sure to do it properly so it doesn't look too fake.
Lashes coated with mascara instantly make your face look more awake and lively and it's kind of remarkable how much it can change your look. Simply, wiggle two to three coats through your lashes for volume and definition or simply brush through them with the wand to create a small amount of darkness to the lashes. It gives your eyes a dark and bold look which is a good style switch. Depending on the mascara, you can also use a small amount of it on an angled brush for a quick and easy liquid eyeliner.
It can be white, brown, pink, purple, orange or any colour at all. You can get a loose or firm powder depending on your choice. 
A powder
 is a must have because you can make use of it alone if you don't have a foundation. Plus, it can give you a perfect finished look after applying other products!